That's right! It's time for another fantastic blog train! It's getting to be time for fall so a fallish pallette was chosen. Here is a preview of everything!
And here is a preview to my own contribution.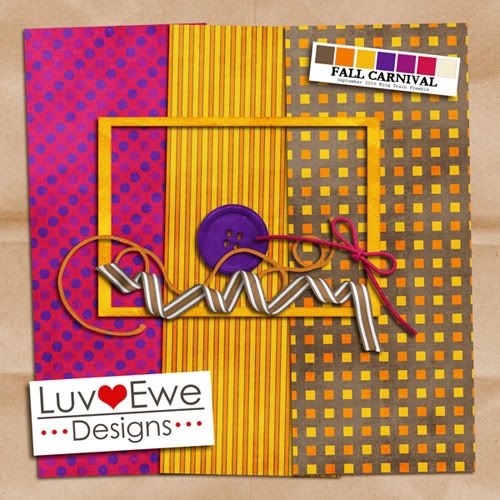 Here is where you can
download it
!
Also here is your next stop on the train the wonderful
Pixel Lily Designs
!
And if you need a list of all the blogs involved,
you can find that here
!
Thanks and have a great day!!!!